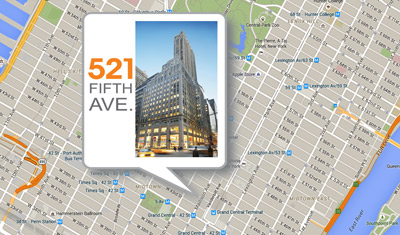 Our corporate office is in midtown Manhattan, while our primary billboard depot, printing facility, and prop department are in northeast New Jersey. We have a reputation for being a one-stop shop for your outdoor advertising exposure needs. Your brand (or special event) will project a professional image by utilizing our high-quality billboard equipment, demonstrating your seriousness about doing business.
Although we have a midtown Manhattan office, we don't charge upscale Manhattan prices. Along with our nationally competitive media rates, you will have a premium service representing you. Your advertisement will be shown on the biggest and most attractive mobile billboards in the industry. Only our billboard trucks use our exclusive patent-pending "sign elevating technology" that enables the large billboard signs to rise up to 18 feet off the ground. With our high-resolution, full-color banner printing (along with optional 2-D and 3-D production capabilities) your mobile billboard ad will look fantastic and attract a lot of eyeballs. With our service, our clients have achieved significant increases in their branding efforts, product sales, and consumer recognition goals, and we can do the same for you!
We are not media subcontractors… Billboards2Go owns and operates an expanding fleet of matching billboards. Each unit has a message area of nearly 500 square feet. Our billboards attract more viewers than any other type of outdoor advertisement when used strategically. More viewers translates into a more attractive CPI.
---
NOTE: We don't believe in being a jack-of-all-trades; instead, we focus on one media type and are regarded as industry leaders. We don't project movies onto building facades, pull signs on bicycles, or spray-paint logos on the sidewalks. Nonetheless, what we do (and do very well) is expose our clients' advertisements in their chosen key markets using our huge, and impressive mobile billboards. Furthermore, we are committed to providing complete customer satisfaction throughout the entire process.

While reviewing this website, make sure you visit our photo gallery page to see more images of our mobile billboards in action!